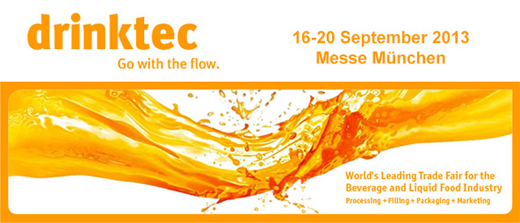 This year pump manufacturing giants, Grundfos, invited Wiley's own Senior Process Engineer, Scott Hebbard, to attend the quadrennial liquid food processing industry conference, Drinktec. After several weeks away I finally caught up with Scott and found out what was on the boil at Drinktec 2013.
PW: Scott, what is the Drintec conference and what is it all about?
SH: Drinktec is the world's leading trade fair for the beverage and liquid food industry. It covers ingredients and raw materials, processing, filling, packaging, services, waste handling and marketing fields. It's aimed at producers of liquid based food products and is intended to provide access to and advice on a wide range of materials, equipment, and services for a broad spectrum of processors.
PW: When and where was it held? Who were the big names in the liquid food processing game that attended?
Drinktec was held in Munich, Germany from September 16th to the 20th. By far the biggest equipment supplier exhibit was Krones who filled one of the twelve exhibition halls on their own! Other significant displays included: KHS, GEA, Hauft, SACMI, SIPA, ITW Hartness, Sidel, Pentair, and System Logistics.
PW: How big was Drinktec? Did it encompass a broad cross-section of the industry?
The conference covered twelve and a half halls of the exhibition centre. Drinktec catered for all producers and processors of products such as: water, milk, juice, soft drink, beer, wine and any other liquid products. The fair cover roughly 132,000m² which included over 1,400 exhibitors from 80 countries and 60,000 visitors from over 170 countries. That's quite an impressive cross-section of the global liquid food industry!
PW: What were your impressions of the overall event?
I was overwhelmed by the size of it! Unfortunately I was limited to a 2 day attendance which meant I surveyed the conference at a brisk walk and brief stops at a few of the suppliers. The breadth of exhibitors at Drinktec was also impressive given that everything from ingredients and raw materials through to warehousing systems for finished products were represented.
PW: What do you think this event contributes to the industry?
It allows for an excellent opportunity to showcase the latest and greatest technologies in a range of processing areas from a broad spectrum of suppliers in one location. Most stands had equipment on display that allowed visitors to engage with it. Additionally, most displays were accompanied by technical staff who could answer any in-depth questions that weren't answered by literature or sales staff.
Although there were no specifically Australian exhibitors, several stands had Australian representatives present or intentions to engage with Australian contacts. It was good to see Australia still featuring in the global industry picture. Several Chinese suppliers made the trek with one displaying a bottle-filling line.
Drinktec provides a unique opportunity for those involved in the industry to catch up on innovations and changes to ensure that the industry is continually improving.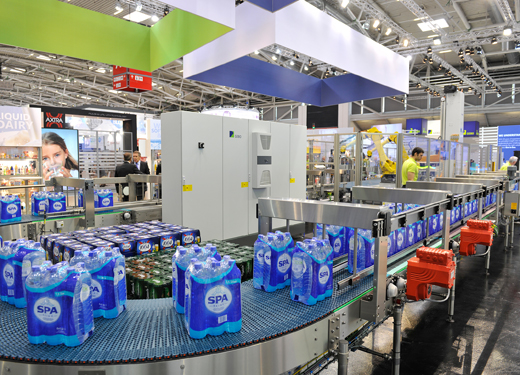 PW: Were there any specific highlights for you that came out of Drinktec?
I was really fascinated by the impressive and ingenious industry developments that were on display. 3D printing of equipment models and plant layouts has become quite popular, with a number of them on display; representatives for Miteco indicated that clients related well to these models and that the benefits of the model far outweighed the negligible cost of production.
A small section of Drinktec was dedicated to suppliers of oil and fats extraction and refining equipment. Desmet discussed some of the seed oil extraction projects they have completed in Australia and indicated the potential alignment this has with bio-fuel technology suppliers.
Danfoss displayed their range of hygienic gear-motors including their suite of centralised and decentralised VSD controls, allowing for greater control over facility design and organisation particularly considering retrofit installations.
Both SACMI and SKIP had full blow-moulding systems in operation and on display at their stands which were very impressive displays of the equipment developed by both suppliers.
Grundfos's exhibition included their high efficiency permanent magnet motors which will meet IE4 (Super Premium Efficiency) standards as required in Europe next year. Additionally, they now have a range of chemical dosing pump and membrane filtration systems to provide complete solutions for their clients.
Beumer Group displayed a fascinating take on pallet wrapping; rather than wrapping film around a packed pallet a preformed sleeve of material was stretched and slid over the pallet and can then either be cut and left open or heat sealed to prevent moisture entry.
Finally, there were also a couple of interesting accumulation systems on exhibition. Polyketting and Hartness have been implementing horizontal bed accumulation while Ambaflex had working dynamic accumulation, utilising spiral conveyors, on display.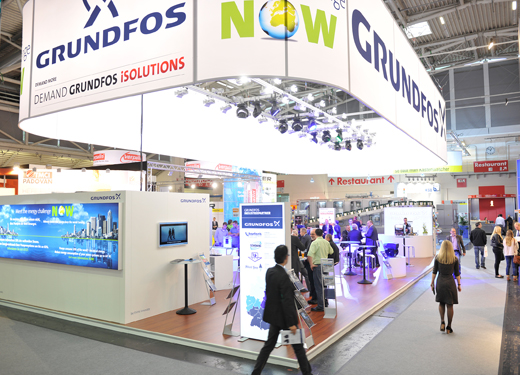 PW: What learnings will you take away from the conference?
With energy efficiency as a significantly emergent theme, despite the cost to manufacturers, it came as no surprise that Europe will be shifting to IE4 efficiency standards for motors. Unfortunately, Australia still lags behind on IE2 standards. It was also educational to observe the focus on increased productivity and decreased consumption such as: water conservation, waste minimisation and recycling.
PW: Were there any particular innovations or ideas that caught your eye?
It's often the simplest ideas that really stick in your mind and for me this was Heute's Profilgate cleaning system. The system is touted as being the most efficient dirt capturing system in the world; utilising angled bristles like that of a broom or scrubbing brush and set in hot-dipped steel grates it removes small pieces of glass, plastic, wood and metal under 8mm from tyres, shoes and other objects. Typically placed before entry into hygiene zones, these systems do not require any power but can be installed in both dry and wet conditions. Profilgate (pictured below) is represented by FMCG Industry Solutions in Australia.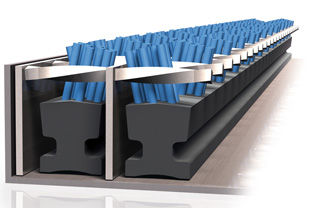 PW: Given that this was a European convention were there any noticeable differences between best European practice and typical Australian standards that we can learn from?
While European standards are typically quite high it was interesting to note that wire cage cable trays are still used in production areas in contrast to the sealed ducts or conduits regularly used in Australia. Similarly, tiled process floors illustrated another area where the contrast in hygiene and functionality was clearly evident. As noted above European facilities are increasingly focussing on sustainable solutions such as: saving water, renewable energy installations, and energy efficiency. Auditing is offered by many suppliers and gains can be achieved by simple changes, such as optimising pump and motor combinations to increase efficiency.
PW: In your opinion, was the conference a successful one?
Just thinking on sheer exposure it was successful for most exhibitors as over 160,000 visitors passed through over the five days. Disseminating the information, technologies and innovations on display to that many people across the industry can only be invaluable. Grundfos indicated that there was a good response to their exhibits with an increased awareness of their capabilities and direction.
PW: Who was the best in show and why?
The most impressive display, by far, was Krones who consumed one of the twelve exhibition halls on their own. However, I'd also like to give a mention to Grundfos who showed me incredible hospitality and provided key insights into the mass production environment as opposed to the custom build/fabrication dedicated systems.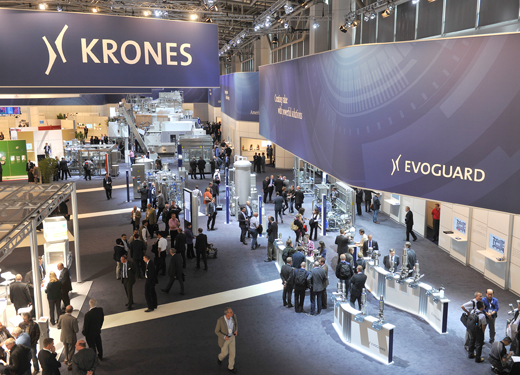 PW: In one sentence, can you summarise your experience of the conference?
It was an eye opening experience that revealed the significant number of suppliers that are vying for a share of this large expanding market, and, whilst there are always the big name suppliers, there is a market and opportunities aimed at the smaller and developing producers.